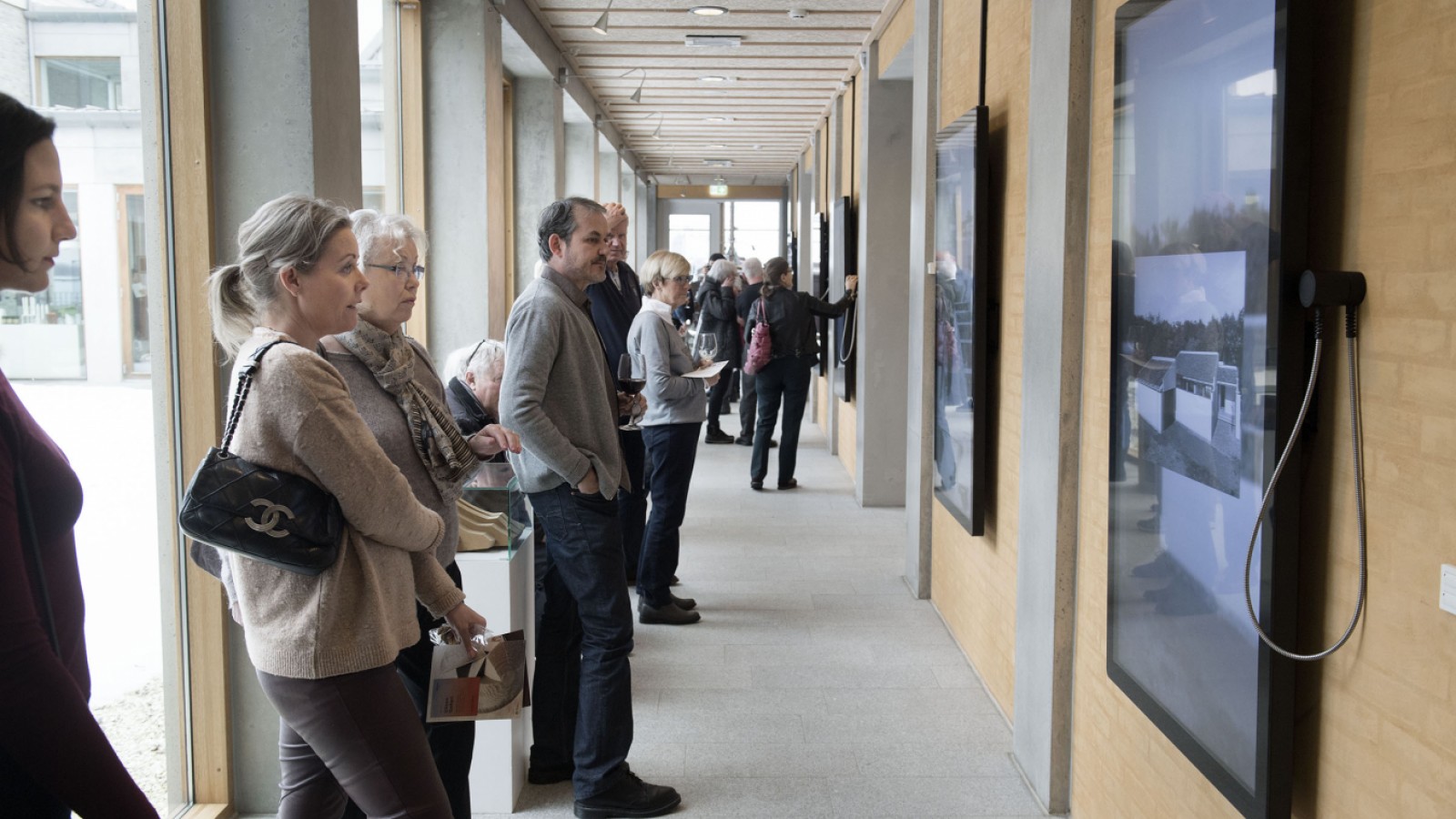 Mar 9th 2018

to

Dec 31st 2018
Large touchscreens and beautiful architectural models tell the exceptional story of the world-renowned Danish architect Jørn Utzon. The extensive Utzon Archives have provided the content, which consists of everything from original sketches to models of the Sydney Opera House and other Utzon buildings.
The gallery's large 65-inch high resolution touchscreens display drawings, photographs and video. In addition to the digital presentation, you also get a chance to appreciate the beautiful original models, in particular those of Utzon's masterpiece: the Sydney Opera House.
Visitors are guided through Jørn Utzon's life and career chronologically and thematically. From his childhood and adolescence in Aalborg to his years at the Royal Danish Academy of Fine Arts, School of Architecture. From the early years of his career in Sweden during World War II to the time when he worked for the Finnish architect Alvar Aalto. The Nature theme plays a central role in Jørn Utzon's architecture and in the gallery. The exploration of themes leads to an exploration of the Sydney Opera House, the Can Lis summer house in Majorca, Bagsværd Church, the Kuwait National Assembly Building and the mythical, never-built museum dedicated to Danish artist Asger Jorn in Silkeborg.
Professional actors have recorded the material in Danish and English. The technology is user-friendly and makes the complex and unique material from the Utzon Archives easily accessible.
About Utzon Gallery
Utzon Gallery has been developed by the Utzon Center's own experts, curator, Ph.D. Line Nørskov Eriksen and creative director, Ph.D. Lasse Andersson. The video material has been edited and designed by the Utzon Center's experience designer and video expert Deanna Nichelle Young. The design agency Kollision has been in charge of technical development. The screens and gallery design have been supplied and installed by the Utzon partners AV-Center and Lytzen.
The creation of the gallery was made possible by generous support from The Obel Family Foundation, also a main sponsor in 2008 when the Utzon Center was created.
Supported by The Obel Family Foundation
The Utzon Archives is made available with support from Realdania​