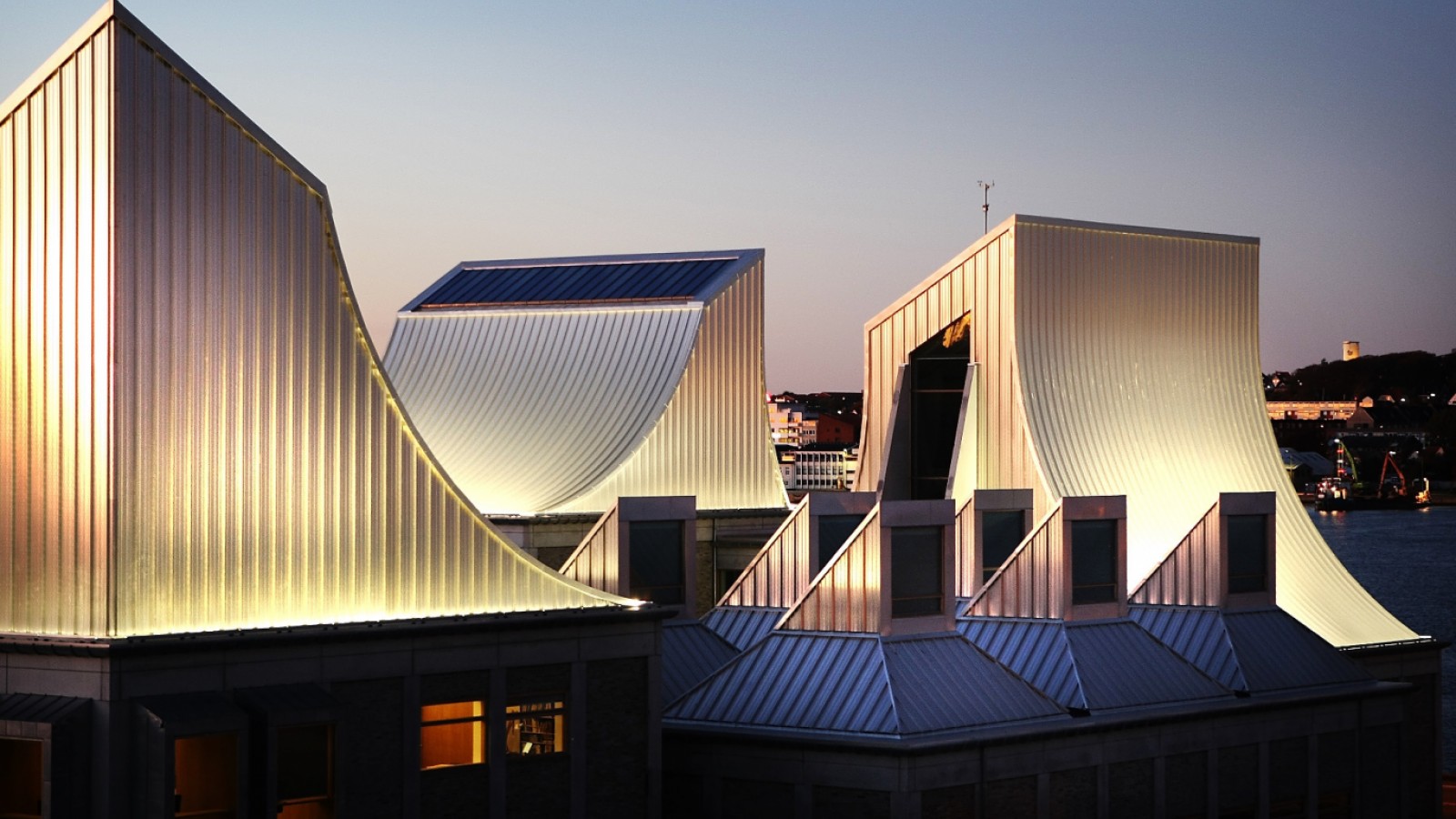 Opening Hours and Admission
Monday: 10am -5pm
Tuesday-Friday: 10am - 5pm (Thursday until 9pm)
Saturday-Sunday: 10am - 5pm

Restaurant JØRN
Utzon Center's restaurant JØRN has the same opening hours as Utzon Center. However, you must order food no later than half an hour (one hour on Thursdays) before closing. Read more about Restaurant JØRN here.
Special opening hours
Open on Mondays in week 8, week 42 as well as Monday after Easter and Whitsunday
Open on Mondays from 10am-5pm during school holidays

Admission
Adult (from 18 years): 60 kr.
Students (with valid student id): 40 kr.
Children and young people (4-17 years): 30 kr.
Children (under 4 years): Free
Groups of more than 10 people: 40 kr. per person
Club Kunsten+Utzon: 395/545 kr.

Under 27 years of age: 175 kr.
Premium: 1495/1895 kr.
Practical Information
Parking
Find a map of nearby parking areas here.
Access for disabled
Lift to enter Utzon Center can be found by the main entrance. Utzon staff is always ready to help.
Indoors lifts
Utzon Center has two indoor lifts. One from ground floor to Det Obelske Auditorium and another from ground floor to the library.
Changing tables
Changing tables are located by the ground floor toilets.
Food and drinks
If you bring your own food and drinks, please use our Atriumgård.