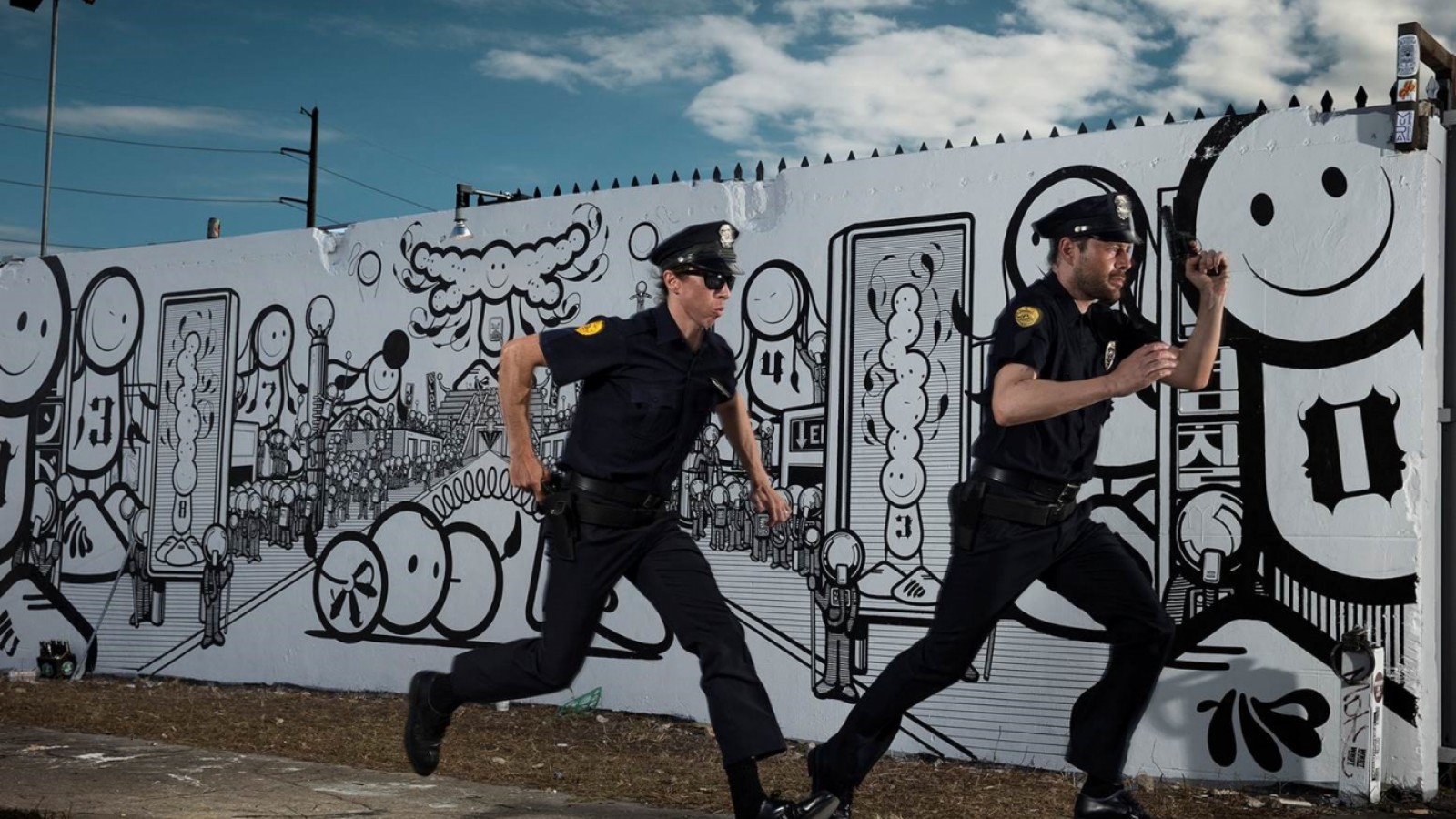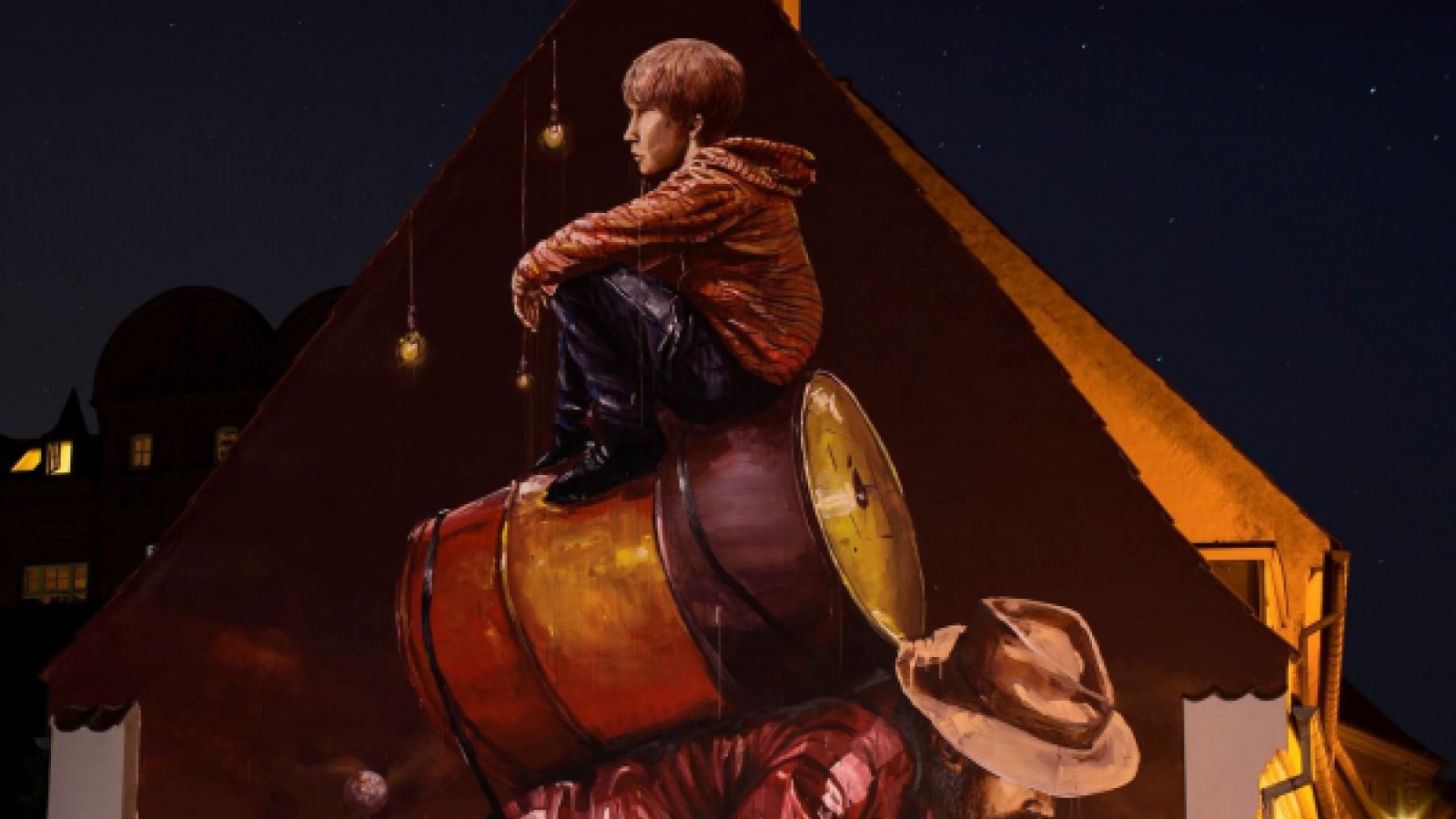 Oct 13th 2017

to

Jan 14th 2018
Get up close with street art as an art form and with the artists behind through selected pieces from Søren Solkær's grand portrait project, Surface.
The portraits of the exhibition came to be in the years 2012-2015, when the internationally renowned photographer Søren Solkær travelled the world, portraying more than 135 street artists in locations such as Aalborg, Berlin, London, Paris, New York, Los Angeles, Sydney, and Copenhagen.

The artists have been portrayed in a staging between themselves and their works of art, supported by Solkær's characteristic use of cinematic lighting and props. The portraits capture the connection between the artist, their work of art, and the urban spaces, and the photo series have been conducted in the characteristic style Søren Solkær has developed throughout two decades, during which he has explored and challenged the genre of portraits.

Certain pictures and artists featured in Surface have been photographed here in Aalborg - and this is no coincidence. Throughout the last years, Aalborg has grown to become a destination for street art of an international distinction with contributions from an array of famous artists coming from different corners of the world. The splendid wall paintings on gables, silos, and walls allow for a new perspective on the interplay between urban spaces, architecture, and art.
Thus, it is with great anticipation that we present an adjusted version of Søren Solkær's international exhibition, which, having toured around the globe, has now returned to Denmark.
Talks and walks throughout the exhibition period
As a part of the exhibition and in cooperation with the local WEAArt – Urban Art Aalborg, Utzon Center will be hosting a number of walking tours in the city of Aalborg. These tours will present you the opportunity to come along and get acquainted with some of the street art featured in the exhibition, along with much additional street art found in Aalborg.

During the exhibition period, Utzon Center gives you the chance to meet interesting and relevant names from the street art milieu. Stay tuned for updates regarding events on this website.
Win a trip for two to Amsterdam with KLM
How is your selfie skills? Take a selfie, share it on Instagram and tag it #utzonselfie, and you get the chance of winning two return tickets to Amsterdam.
Every week throughout the exhibition period, Utzon Center selects 'Surface selfie of the week' and it is amongst these contributions that Søren Solkær and the Utzon Center Instagram Crew will find a winner when the exhibition is over on January 7 2018.
The weekly winners will be displayed here on utzoncenter.dk.
About Søren Solkær
Through the span of two decades, Søren Solkær has portrayed several of the world's leading names in music, film, and art, such as David Lynch, Jack White, Björk, Paul McCartney, Led Zeppelin, Patti Smith, U2, Julian Schnabel, Christopher Walken, Samuel L. Jackson, Michael Douglas, Pharrell, Amy Winehouse, Damon Albarn, and many more.